Welcome to

EU Detect Force Ltd
Welcome to EU Detect Force Ltd, which specializes in the manufacture and development of the detecting of metals, diamonds and groundwater.
Roaming the forests, venture forward into unknown territories, looking for hidden treasures and unveil the secrets of the ground – who can say he never had this fantasy, to be a real treasure hunter and discover secret objects with the help of professional technical equipment?
This fantastic imagination held us, a team of young and ambitious engineers, in its grip and we never lost track of it.
Read More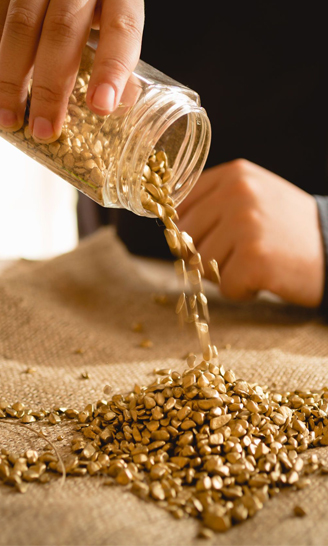 To have this fantasy become a reality, we had to find the right equipment. All available detectors on the market were either bulky, difficult to use, or simply not functional. The techniques that were used to detect for example metallic objects in the ground required al lot of experience, expert knowledge and complicated technical equipment. And still you only uncovered only a fraction of what was really "down there". In the end, only an excavation brought certainty.
But there had to be a way to get reliable information on the underground without the need of excavation. This led us to the idea to starting to develop our own underground detectors. We developed an easy to use search method and an innovative graphical representation of the data, including a 3D size and depth determination. Until now it was not possible to get detailed images of the underground and repeatable results. We changed that and designed a new generation of 3D underground detectors, lightweight, easy to use, robust and small, operated only with a tablet and our proprietary softwares.
Let me give an overview about EU Detect Force Ltd. Our company was founded in 2015 is currently ranked the first among the top manufacturers of metal and diamond detectors.Today we are proud to have been ranked first in terms of production capacity making almost 10 devices per week. Over the past 6 years, EU Detect Force Ltd has introduced more innovative and practical technology than any of its competitors, and has taken the metal detecting industry to a totally new level. Our company, EU Detect Force Ltd is an up-and-coming dynamic enterprise from the heart of United Kingdom, and the object of our business is researching, developing and marketing geophysical measuring instruments and ground radar. Our strength comes from after-sales service including maintenance and customer care, which will leave you in good hands as we are always close to you upon request.
Our worldwide network of Authorized Dealers is able to give you the latest knowledge in products and techniques that will help you to become more successful in this amazing industry. EU Detect's main focus is customers themselves as we take feedback very seriously to come up with high tech solutions that will add value to our products. Since 2022, EU Detect Force P.C. in Athens, is the main partner of EU Detect Force Ltd in the distribution and maintenance services around the world. We are proud to help a growing number of clients worldwide to fulfil their goals. We are always here for you; to assist you in finding the best machine or even develop custom made solutions for you.